Reverend Latonya L. Agard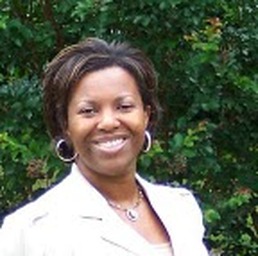 Background and Education
The Reverend Latonya L. Agard is the eldest of four children born to Lindsey and Ethel McCall. She was reared and educated in Montgomery, Alabama, where she began her Christian journey at New Mount Calvary Missionary Baptist Church. There, she received Christ as a teenager and began to grow in the areas of Christian Education and public speaking. During this stage, Reverend Agard fell in love with Biblical stories, preaching, and worship. Her spiritual growth was nurtured by loving, dedicated parents and her small, family-oriented community church. After graduating from the Sidney Lanier Academic Motivational Program, Reverend Agard attended the University of Alabama, where she acquired the Bachelor of Science degree in Chemistry (1997) and the Master of Arts degree in English (2000). In 2008, she completed her Master of Divinity Degree in theology (Magna Cum Laude) from Duke University Divinity School.

Professional Career
Reverend Agard's professional career as an educator began at the University of Alabama, where she taught Composition and British Literature. In 1999, she received the Excellence in Teaching by a Master's Student Award in the field of British literature. She also taught as an adjunct faculty member at Miles College in Fairfield, Alabama, before she and her family relocated to Knightdale in the year 2000. After settling in Knightdale, Reverend Agard continued her teaching career at Barton College as an Associate Professor of English. In addition to teaching Composition and First Year Seminar, she focused her talents on encouraging African American college students, facilitating a weekly Bible Study, advising first-year students, and serving as the advisor for the Gospel Choir. In 2005, before leaving the College to pursue fulltime study at Duke University Divinity School, Reverend Agard was recognized as a Jefferson Pilot Faculty Member of the Year, for excellence in teaching, community service, and faculty development. Most recently, Reverend Agard served as the Case Manager for the Faith Support Circle Program for Homeless Families. In this position, she worked to help homeless families in Wake County transition to independent living by coordinating services with local churches and community agencies. Her work to recruit, train, and support churches in this process provided great opportunity to educate and minister to churches seeking ways to serve the local community in a more effective manner.

Christian Service
Shortly After moving to Knightdale, Reverend Agard joined Malaby's Crossroads Missionary Baptist Church. She immediately began serving there in various capacities, including youth ministry, Christian Education, and drama ministry. She accepted her call to ministry in 2003, was licensed in 2005, and received her ordination by the Wake Missionary Baptist Association in 2008. Her service in the Body of Christ continued at Malaby's Crossroads MBC as an Associate Minister serving as the Director of Christian Education, VBS Director, member of the Praise Team, and Youth Ministry Leader. Under the leadership of Pastor James S. Utley, Reverend Agard strengthened her gifts and passion for preaching, teaching, and pastoral care.

During 2008 – 2009, God opened the door for Reverend Agard to serve as the Pastor of Congregational Care for the Bailey United Methodist Charge in Bailey, North Carolina. In this position, Reverend Agard was afforded the opportunity to minister in a cross-racial capacity in the areas of preaching, teaching, worship leadership, and pastoral care. This ministry was crucial to her development as a disciple, preacher, and teacher of the gospel, which calls us to live beyond the barriers and labels of our contemporary society.
In March 2011, Reverend Agard accepted her call to pastor Bazzel Creek Missionary Baptist Church. Her desire is to inspire others to hope in Christ for their soul salvation and strength to overcome the demands of daily life. Her vision for Christian ministry is for believers to grow in their relationship with Christ so that they are empowered, equipped, and encouraged to call others into a life-giving relationship with our Lord.

Family Life
Reverend Agard is married to Sean D. Agard, a New York native, who works as a Business Analyst for Medecision, Inc. Mr. Agard has been a compassionate, loving support to his wife during her growth in pastoral ministry and continues to encourage her to reach higher and deeper for the cause of Christ. To this union, God has blessed the Agards with one beautiful daughter, Leah Marie Agard. She excels as a student, dancer, and volunteer at Knightdale High School, Malaby's Crossroads MBC, and the greater Raleigh community.